Ale & Gian's motorhome adventures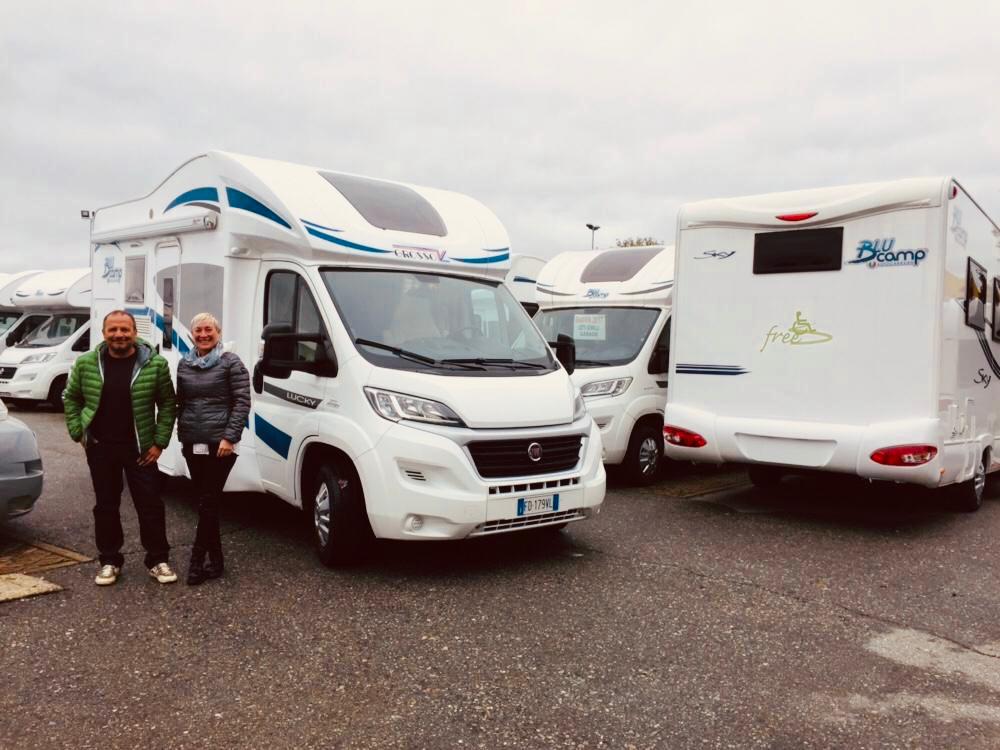 News
Alessandra and Giancarlo have been married for 33 years and they share the passion for running, walking and travelling. They have attended many marathons and over the last years they have rediscovered the pleasure of fully enjoying a walk in the countryside, through the valleys, by the rivers, trails, villages and cities.
Their first adventure has been the WAY OF SANTIAGO DE COMPOSTELA, after that they have made many other paths: from SESTRIERE to FINISTERRE (2200KM), the European's most famous trekking GR20 in Corsica, the NORTHE way until OPORTO (2300 km) and many others.
Having a safe and secure place where to stay and to rest from the big physical effort has become a real necessity during these journeys. That's why they have decided to rent a compact motorhome: the Blucamp LUCKY 511.
They have rented the vehicle from the Grosso Vacanze in Genola (CN) and then went off to Sestriere to cross the Verdon Canyon, then they went on through Camargue, Carcassonne, until the Sapin, where they have descended up to Gibraltar.
Weather permitting, their goal is to reach the Portugal, from Algarve until Oporto. Their return trip will be as exciting as this one as they will pass through the center of Spain: Madrid , Andorra and then back to Italy.
The message they want to share is resumed in a poem by Ruben Blades:
Walking, You learn about life,
Walking, You learn about people
Walking, You heal the wounds of the day before
Walking, looking at a star.
Walking, listening to a voice
Walking, following a footstep 

that someone else walked