Plein air seen by the children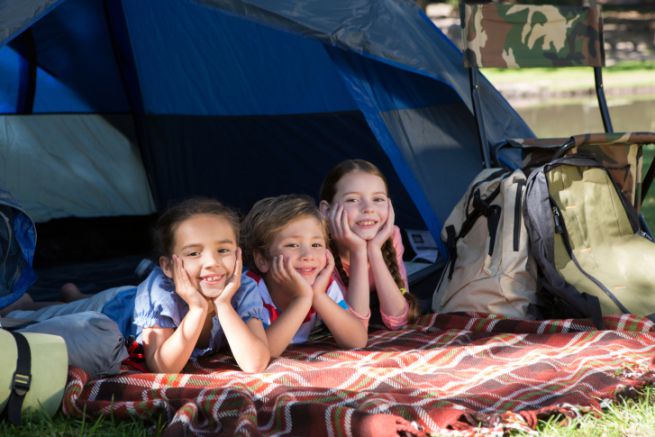 News
Camping is a kind of holiday that helps develop very important skills such as autonomy, creativity and respect for the nature. Children love sharing and having fun and that's what the camping is all about.
Have you ever wondered how a campsite can look like in the eyes of a child? We have and here we show you the results:
"I would like to go camping because you sleep in a weird place, you can have a nap and get dressed while you are travelling."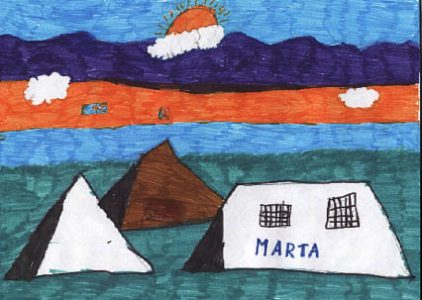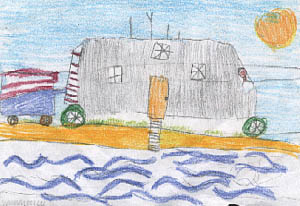 "I would like to spend my holidays in a campsite with a caravan by the river, I like to stay outdoor watching birds flying and singing and smelling the scent of flowers."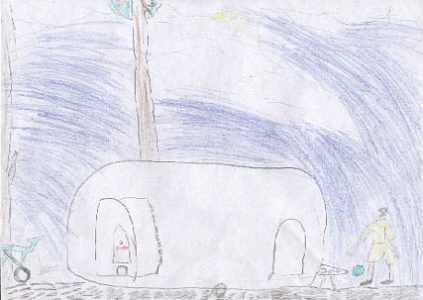 "If I went camping I would bring my bicycle with me because there is enough space for my brother and I to ride, same thing when we went to the sea we rode bikes and then when we came back to our caravan we started playing with all the other toys we brought."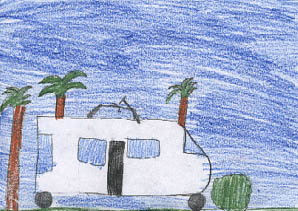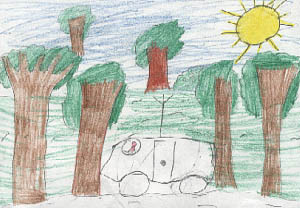 "I like camping because I ride my bike and play ball but mostly because my sister and I can go around wherever we want, mum and dad don't have to always follow us".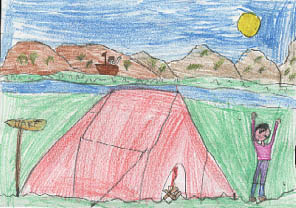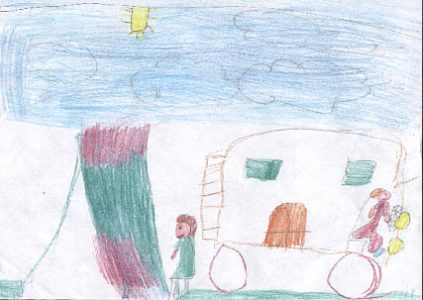 "Campsite is a place that holds you back;
Is a place where you can enjoy sea air;
Life in an campsite has everything,
It does not tire you;
It does not make you mad;
It is the holiday for those willing to being on the road" Francesco Fratini, 10 years old, Rome.